Dinner 1: Chicken with pesto, vegetables, and cream cheese
Ingredients
300g chicken.
1 tablespoon of pesto.
1 tomato.
A bag of sautéed vegetables.
A bowl of cream cheese.
Preparation
Cook the chicken and cover it with pesto on both sides.
Cook the vegetables.
Cut the chicken into pieces, add the vegetables and tomatoes and mix.
Add cream cheese to your taste.
Dinner 2: Chopped steaks with mayonnaise
Ingredients
2 minced beef steaks.
40ml mayonnaise.
1 tablespoon olive oil.
Preparation
Heat 1 tablespoon of olive oil and cook the burgers in it.
Serve with mayonnaise.
Dinner 3: Eggs with Salmon and Spinach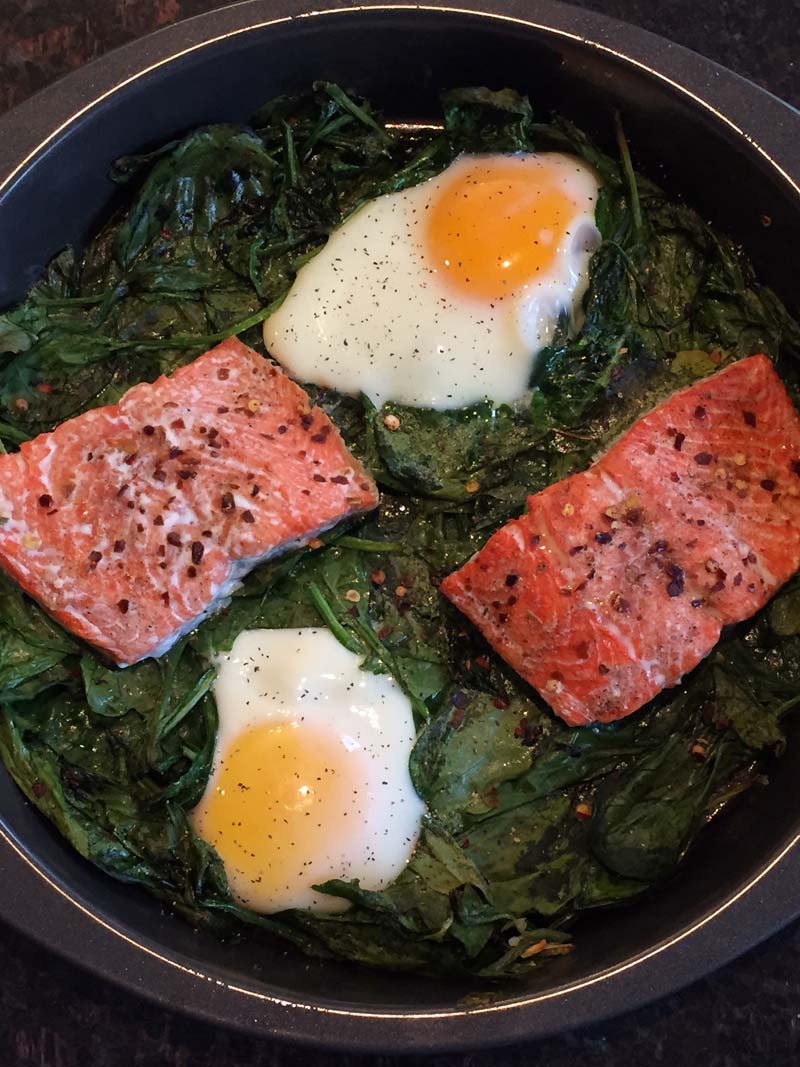 Ingredients
450 g frozen leeks with cream.
400g pink salmon.
4 eggs.
1 teaspoon of herbs of your choice.
½ red bell pepper.
Preparation
Preheat the oven to 175 degrees.
Mix all the ingredients.
Pour into muffin tins, almost to the rim.
Bake for approximately 15 minutes.